Exhibition from 25.01.2019 - 24.02.2019
Bettina Scholz is a painter and sculptor who fuses motifs from science-fiction novels with elements of Gothic paintings in her complex acrylic glass works.
Exhibition from 14.12.2018 to 20.1.2019
Fliesen, Spiegel, Stadt und Zeichen: Lukas Glinkowski beschäftigt sich in seiner künstlerischen Arbeit mit der Reflexion öffentlicher Räume als Abbild unserer Gesellschaft.
Exhibition from 16.11.2018 to 09.12.2018
Ralf Ziervogel's new series of drawings reflects on the common use of modern technology such as smart phones and tablets.
Opening 8.11.2018, Exhibition from 09.11.2018 to 12.11.2018
Künstlerisch freie Fotografie von den Dreharbeiten zu "Babylon Berlin". Portraits und Szenen aus der wiedererschaffenen Welt von 1929.
Exhibition from 19.10.2018 to 04.11.2018
Faulhaber's large scale photos – too perfect in proportion, too flawless the architecture. Something seems unreal, though nothing is staged.
Opening 11.10.2018. Exhibition from 12.10.2018 to 15.10.2018
Die Ausstellung »high on hope« zeichnet ein Portrait der Jugendzeit des Fotografen Ben de Biel und seiner Freunde und erzählt in intimen Bildern vom Erwachsenwerden in einer westdeutschen Kleinstadt der 80er Jahre.
Exhibition from 21.09.2018 to 07.10.2018
Brad Downey explores connections between quantum mechanics, internet search engines and nuclear threats.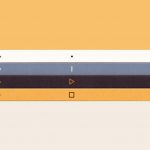 Exhibition from 21.06.2018 to 05.07.2018
Release of the 4th edition of KWER, the magazine dealing with abstraction is accompanied by an exhibition curated by the editors.
Opening 07.06.2018, Exhibition until 17.06.2018
Photographers Anastasia Fugger and Caroline Pimenta present their second series of a month long travel excursion.
18.05.2018
Photographer Stefan Draschan presents his new catalogue "Coincidences" with an exhibition of his series "People Matching Artworks".
04.05.2018
The artist magazine RUW! presents its new and 6th limited edition of the graphzine with an exhibition of works of the participating artists.